It's a traditional gesture to bring a housewarming present when visiting a loved one in their new home, but there are only so many bottles of fizz and houseplants with compromised life expectancies that any one person needs. Instead, why not explore our ideas for thoughtful and unique new home gifts that any homeowner would love to receive. 

For the houseproud
Navigating a house move is always a triumph to be celebrated, particularly for first-time buyers or those settling into their forever home. Sourcing a creative new home gift can help the recipient stamp individuality onto their property and give something for the houseproud homeowner to display to visitors.
There are many artists offering custom graphics or new home illustrations, a quirky gift idea that shows off the property and is completely individual to the recipient. Similarly, gifting artwork of their previous property can be a sentimental way to commemorate the home-moving journey.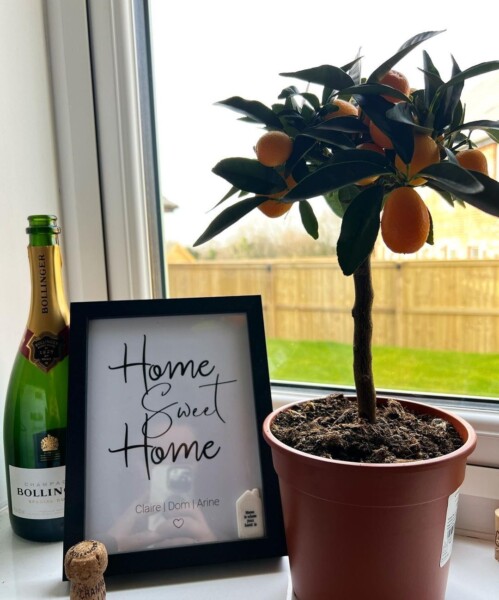 Image credit: ty_newydd_
For the mindful
For many of us, our home is our sanctuary – the one place of true peace and comfort in which to de-stress from life on the other side of the front door. When we move into a new home, it can take a while to achieve this same sense of solace, especially if the moving journey itself was stressful. In this case, a good housewarming gift is something which can help bring mindfulness and calm.
Gifts to delight the senses such as fragranced handwashes, reed diffusers, and luxury candles or wax melts are a great starting point. Or why not look for an at-home spa kit, pamper hamper, or wellbeing box? These indulgent treats will help the new homeowner to decompress from the move and associate their space with rest and relaxation.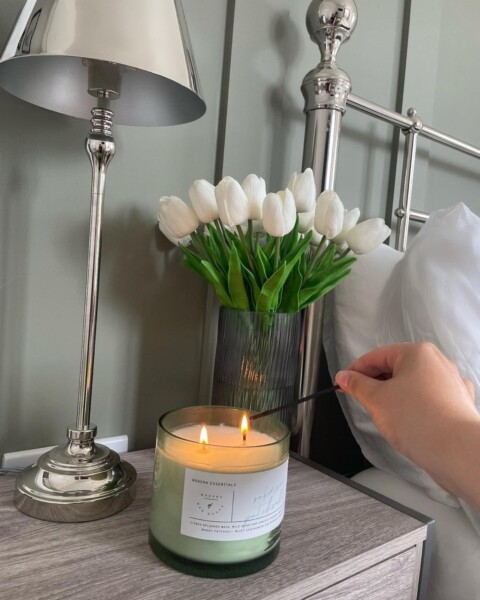 Image credit: architectandi
For the independent business supporter
Thanks to numerous online marketplaces, there are endless handmade homewares at your fingertips for all tastes and interests, which means you can find the perfect housewarming present whilst also supporting independent sellers. Handcrafted or bespoke gifts can add character to new builds or blend in with the history of a doer-upper.
However, for an ultra-personal idea, take a look at the independent businesses within the buyer's new neighbourhood. A piece of artwork, a trinket, or food from a local artisan, or a gift card for a nearby shop, café, or restaurant will help the homeowner to explore around them and settle into their surroundings.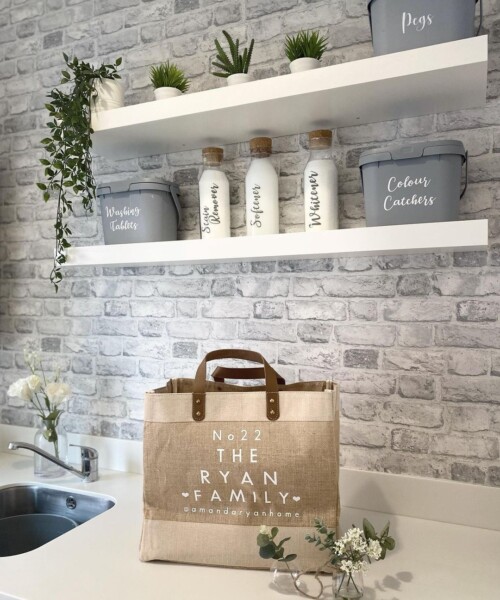 Image credit: amandaryanhome 
For the coffee lover
For caffeine-craving new homeowners, there are a wealth of coffee-related gift ideas to keep them full of beans and enjoying the luxury of a 'proper' coffee at home, every day. 
Choose from coffee tasting hampers and delivery subscriptions, even bean grinders or a new coffee maker to upgrade their current set up, or simply a personalised or handmade mug to grace their new kitchen shelves. All of these make generous gifts that coffee drinkers would love to have in their new home.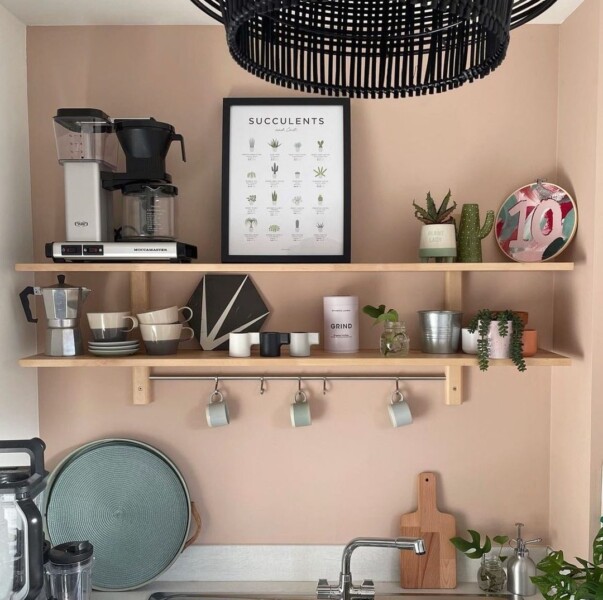 Image credit: our_rosemont_home
For more home interior ideas and inspiration, take a look at how real Bellway homeowners are making their homes luxurious or check out our tips on creating an indoor garden. 
Topics
Inspiration
Home Buying
You might also like
All Inspiration articles