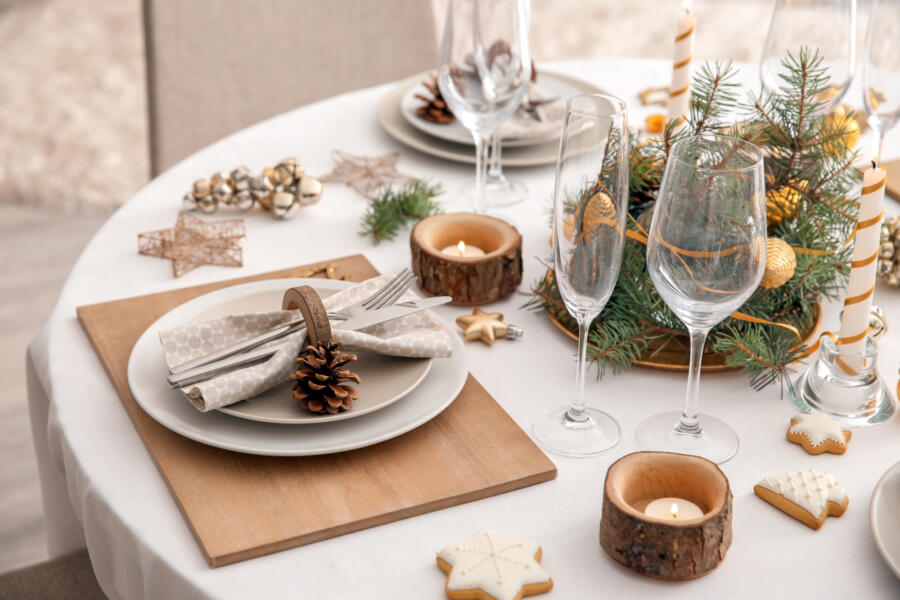 Whether you're hosting the whole family at home or just planning a small, intimate celebration, your Christmas dining table will be a focal point of the day as you gather round for the festive meal. No matter what is on your menu, your dinner setting can be a feast for the eyes with our tips and ideas for styling a show-stopping Christmas Day tablescape.
Mix textures, shades and heights
We all have our own Christmas décor style, and while some of us like to stick to the traditional colours, others prefer to be OTT with vibrant decorations in every hue of the rainbow. But the key to an interesting festive table is plenty of variety.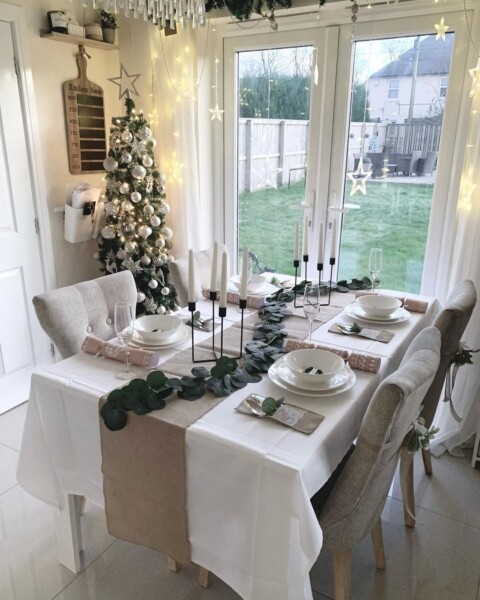 Image credit: our_beautiful_bellway
Start with a solid colour tablecloth, and build up your table with an array of textures and tones in your chosen palette. Introduce patterns through placemats, cloth napkins or a table runner, while textural elements can be in the form of sparkling baubles, shimmering metallic or glass ornaments, and organic touches such as a garland of real foliage and wooden serving boards.
Play with the height of your table elements: fill tall vases with a variety of baubles, use stick and pillar candles alongside tealights, and scatter the table with festive ornaments such as stars or paper pom-poms in assorted sizes. A string of battery-operated fairy lights as part of your centrepiece will quite literally light up your display and could be an ideal alternative to candles, if you'll have young children around the table.
Decant condiments and nibbles
Don't let gaudy labels spoil the aesthetic of your Christmas table display. Spoon a few helpings of sauces, condiments and nibbles into small bowls or ramekins before placing them on your table – plus this way, nobody will know that you bought your cranberry sauce rather than making it yourself!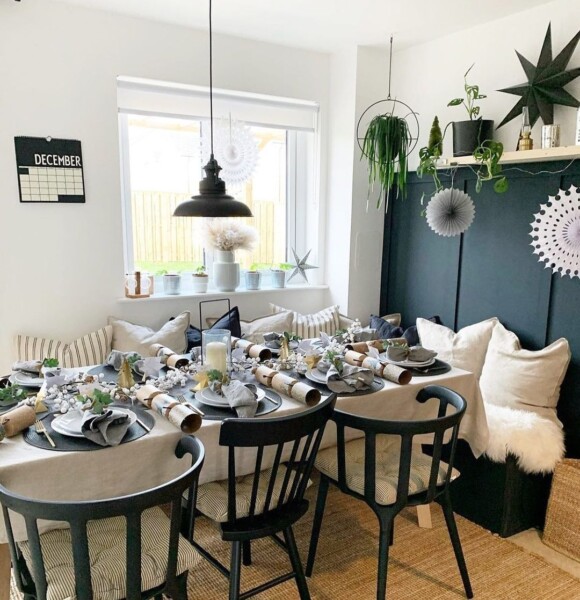 Image credit: our_rosemont_home
If you don't want to buy new Christmas crockery, a few star-shaped or printed bowls and platters for your dinner accompaniments or snacks will elevate your table setting, without blowing your budget. It's worth taking a look in charity shops around this time of year for affordable pieces to add to your collection too.
Keep sustainability in mind
Sustainability is always in keeping with the Christmas spirit, and you can easily carry this through to your dinner table. Avoid single-use items, plastic-filled crackers, and loose glitter, sequins and confetti, in favour of natural or biodegradable materials, and items that you can re-use year after year.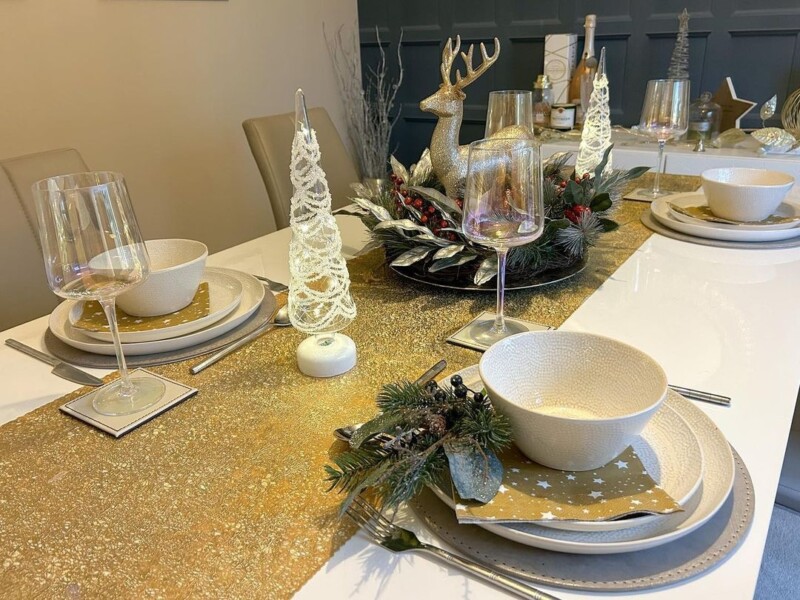 Image credit: theboltshouse
Use fresh foliage, such as small pine tree branches and sprigs of ivy, dotted with foraged pine cones or slices of dried citrus fruits – not only will these look beautiful, but they'll also smell fantastic. You can spray paint individual pine cones to match your Christmas colours, and tie up small bunches of foliage with bright ribbons or lengths of twine. These make great additions to individual place settings too, alongside a napkin with a name tag.
Add precious and meaningful items
Your Christmas table should represent you as a family, so why not add in meaningful objects? Take your favourite or most special baubles from the tree and incorporate them into your table centrepiece – you could scatter them around, or hang them from a couple of branches in a vase to display them together.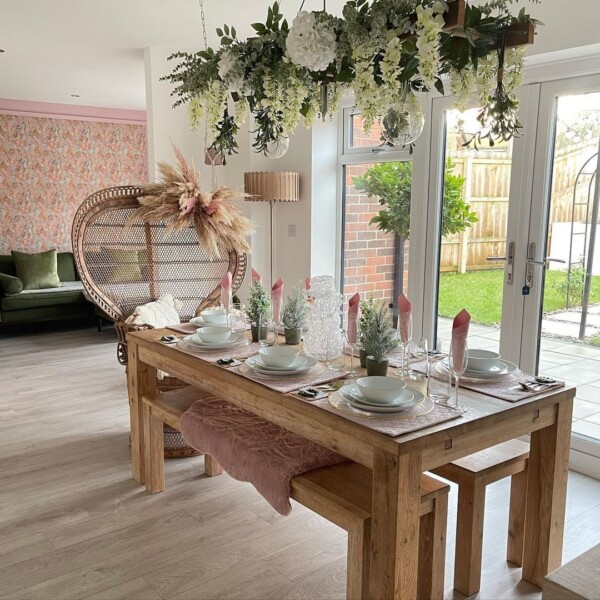 Image credit: prettypinkplane
A favourite family photo from a previous Christmas celebration will add a touch of nostalgia, particularly if it includes loved ones who can't join you around the table on that day. You could also pre-make décor pieces with your children, or add in items that they've handmade in previous years to keep the memories flowing.
For more tips on planning an unforgettable Christmas celebration, take a look at our posts on hosting your guests with ease, and add the finishing touches with our tips on how to wrap Christmas gifts and decorate your front door like the professionals. And if a more spacious home to accommodate family and friends is on your Christmas wishlist, visit Bellway to start searching for your perfect new property.
Topics
Christmas
Seasonal Tips