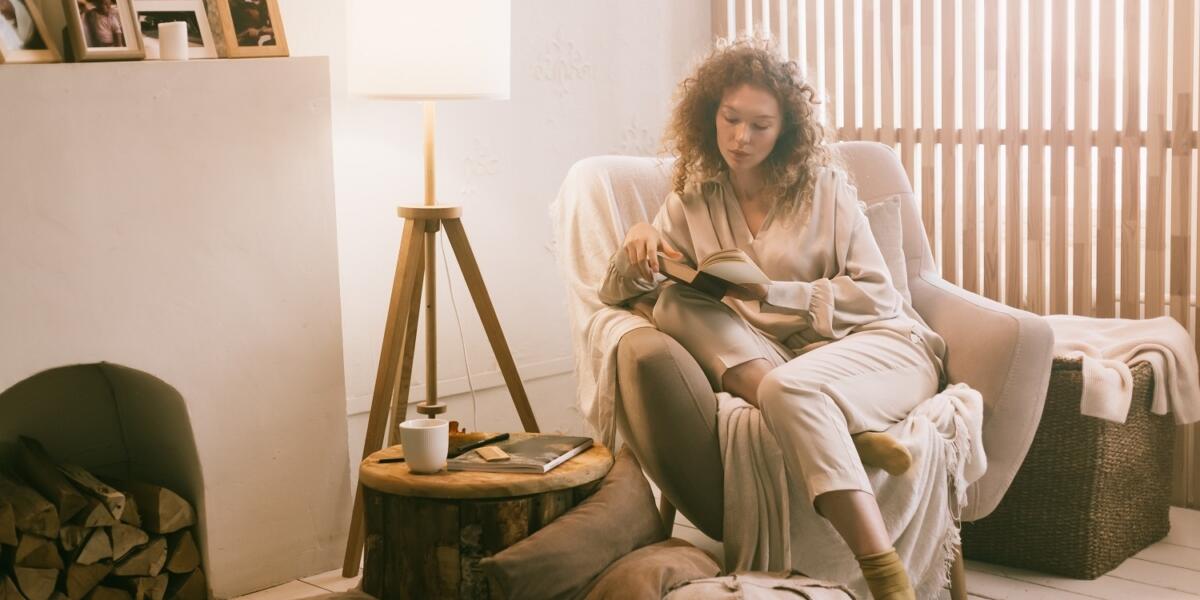 There is, of course, no wrong place to read a book. However, bookworms will know that there are few things in life as special as finding an ideal spot to unwind with some fiction. Here are some tips to think about when choosing where to settle for your next chapter.
Lighting
When reading, it is important to have effective lighting so as not to strain your eyes – particularly if it's a story you can't put down. Although most electronic devices will provide ample backlighting, care must be taken when reading a physical copy.
While an overhead light is sufficient, it can take away from ambience and relaxation. A standing lamp or reading light with a warm bulb are ideal to give ample light while maintaining that comfortable atmosphere. Sunlight is also an excellent reading aide, so positioning your space near a window will provide light as well as vitamin D and serotonin.

Furniture
Choosing the right seat is an essential step in this process – nobody wants the frustration of an uncomfortable position taking attention away from a paperback. Choose something solitary like an armchair to reduce outside distractions, and make sure to personalise it with cushions and throws for additional comfort.
If, however, you are planning on getting stuck into a novel over an extended period, it is important to choose something ergonomic with ample back support. This will allow you to read in comfort for longer while protecting your back, neck, and head.

Surroundings
While your eyes may rarely stray from the page, there is no harm in adding decoration to your designated reading spot. Certain effects like house plants can also have remarkable benefits within such an environment – helping to clean the air around you, maximising relaxation through reduction of stress levels, and increasing focus to keep you locked into the narrative.
Other favourable touches could be a poster of your favourite book, a convenient bookshelf, or a clock to make sure don't lose track of the day.

Noise
Naturally, it makes sense to pick somewhere quiet in your home to minimise distraction or interruption, and studies show that audio distraction can have a detrimental effect on reading performance. However, some natural background noise can be a welcome change and can even temporarily improve abstract processing.
A window close by that can be opened will filter in some distant sounds, plus provide fresh air, which benefits concentration. A good speaker can also offer a range of simulated background noise scenarios, or gentle, unobtrusive music to help guide the imagination.

Topics
Tips & Tricks