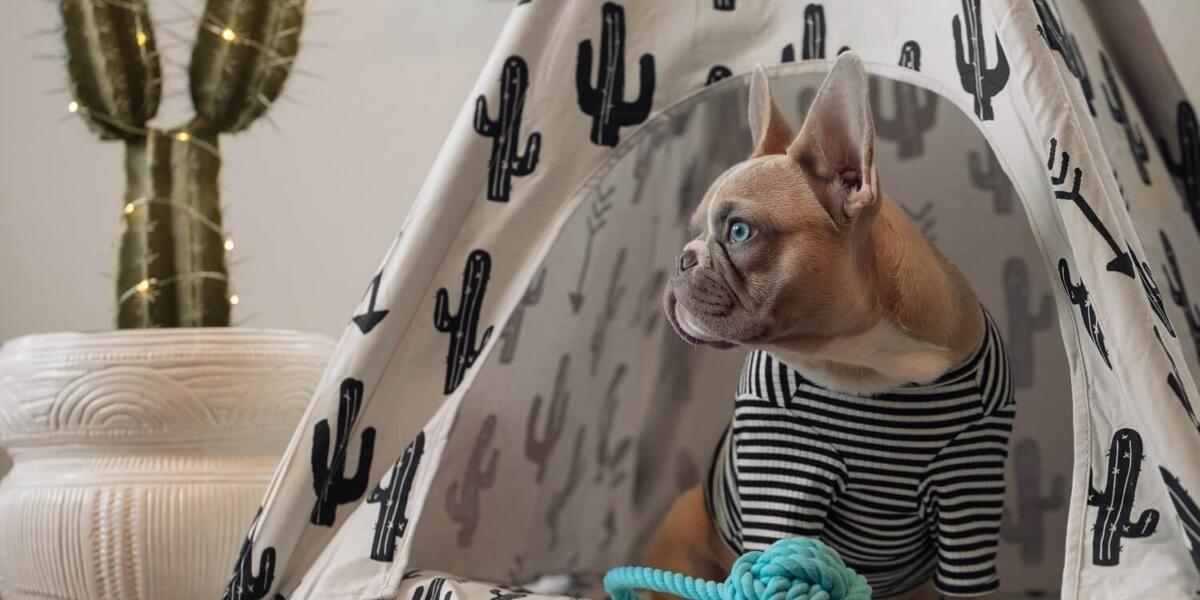 Pet owners, im-paw-tent news: interest in the pet-first design trend, barkitecture, is going through the woof! This interior craze is fun, entertaining, and easy to take part in.
Pet-specific furniture is not a new development – dog beds, cat trees, cages, and kennels have long been found in all pet owners' homes. However, social media trends have seen pet parents turning to more permanent architectural inclusion for their furry friends. Everyday essentials have been re-imagined for up-market audiences, while the decision to dedicate more interior space – including entire areas or rooms – to our pets is firmly on the rise. So, if you want to wow your animals, then check out some of the design ideas below.
Integrating
Space-saving interior ideas are an ever-important consideration for those with limited room in their home – especially with the extended equipment we buy for our pets. With growing toy collections, walking equipment, and food supply, storage solutions are helpful to all pet owners. One such solution which has had increasing influence in recent years is integrating pet areas into your furniture.
Designating an entire cabinet to a pet can help contain any mess, plus groups belongings in one useful place. The bottom shelf can be hollowed out to fit a neat tucked-away bed or crate, while all the shelving above can house leads, toys, and treats.
Eating
Choosing where your pet eats is an important decision regarding daily routines – ensuring it's somewhere safe and comfortable is necessary for more wary personalities, while placing it somewhere that can manage mess is essential for others. A common compromise is often the kitchen, and while it can be handy to feed your pet while making dinner, the tantalising smells of cooking can often lead our animals to get in the way while trying to catch a glimpse of what scraps supper may bring.
By creating a pet-specific space in the kitchen, your animal can be a part of the heart of your home without free reign – this ensures you have the freedom to cook with confidence, knowing you need not worry for furry friends under your feet. Try portioning off a feeding area with a pet gate, or train animals to remain on a large matt that also houses their food and water bowls.
Sleeping
Producing the purr-fect place for mice-chasing dreams is an absolute must to keep pets happy and healthy. Consider where they will sleep first – many pet owners prefer to be close to their animals at night but, come the morning, the bed can be cramped and uncomfortable. Under-bed drawer conversions are a compromise for a pet bed and can be tucked away in the morning to keep a clean aesthetic.
Pet beds are also becoming more elaborate, and it is worth doing some research into unique designs online to find the ideal solution for your animal.
Washing
Many pets have an undefeatable thirst for adventure – it's one of the things we love about them. However, this often leads to wet hair, mucky paws, and undesirable odours. Rather than getting upset about puddles, let your pet play freely on walks in the knowledge that you have a designated clean-up space in your home. Whether this is a private bathroom or a utility space for post-walk clean-ups, these design options will offer both you and your pets more liberty to live looser.
Topics
Lifestyle