In association with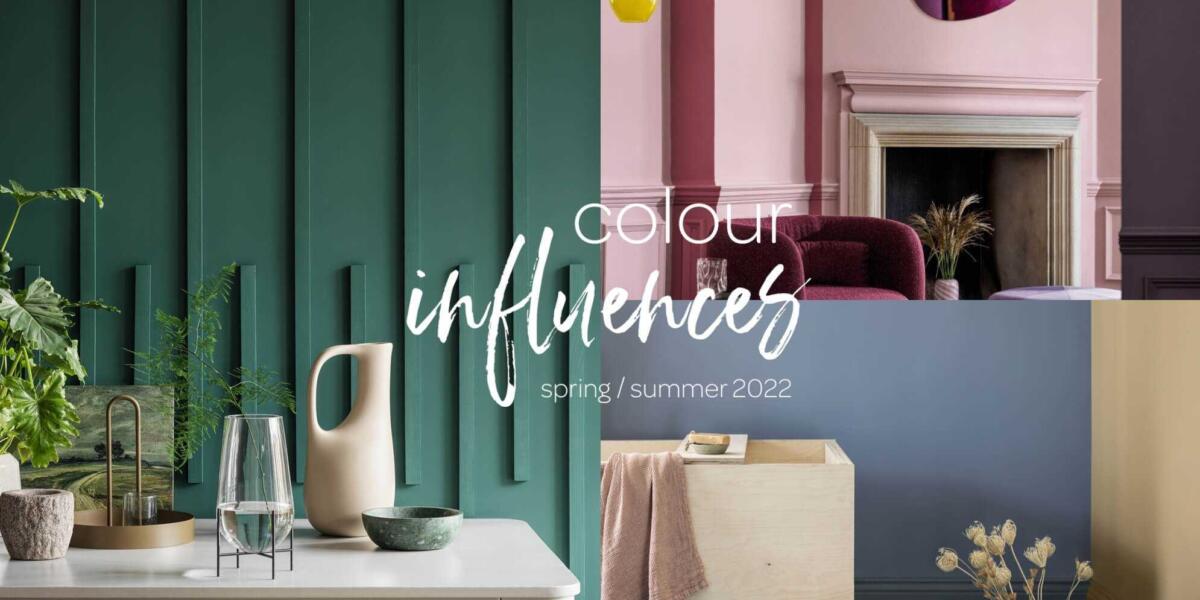 It's no secret that colour engages with people's emotions, and trends often represent society's collective emotional state, and this year is no different. In order to bring you the must-have colour hues of 2022, we've teamed up with Crown Paints to run through the key palettes of the spring / summer season.
Liminal
Bring the Outdoors in... and breathe
Liminal is an ode to the natural world, focusing on creating a space that connects us to nature.
Clean lines, layered textures and muted, dusky colours are combined to blend the boundaries between the indoor and outdoor, creating a holistic place to soothe the mind and invite quiet contemplation and relaxed conversation.
As the light floods in, the subtle tones of chalky aqua and soft greys embrace an airy openness, while the natural textures enhance the botanical greenery of indoor gardens and living walls. A deeper green grounds the palette adding depth and definition. The result is a calming space to appreciate nature and boost our wellbeing.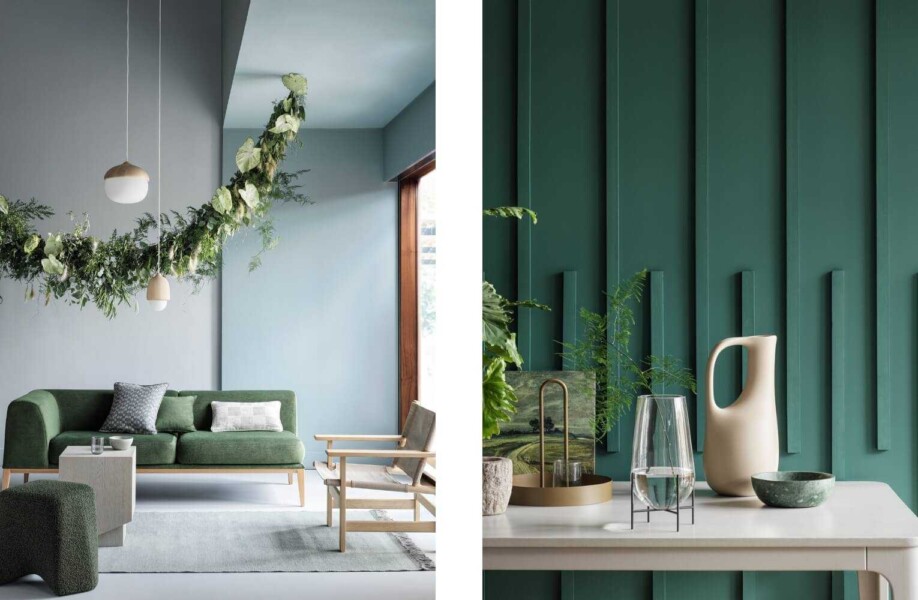 Liminal S/S 22
Illusory
Where dreams meet reality
As more and more people find escape in a digital world with unconventional forms and explosive pops of colour, Illusory allows you to be inspired by all things surreal.
A nod to the growing trend for digital reality and immersive technology being adapted to all industries, including fashion and interior design, Illusory is unexpected but refined.
Shades of muted pink are key to creating contemporary murals in tonal colours, adding an element of surprise. Faded, dreamlike pinks harmonise, whilst a bright neon citrus and a deep muted amethyst add an unexpected punch and bring the palette to life.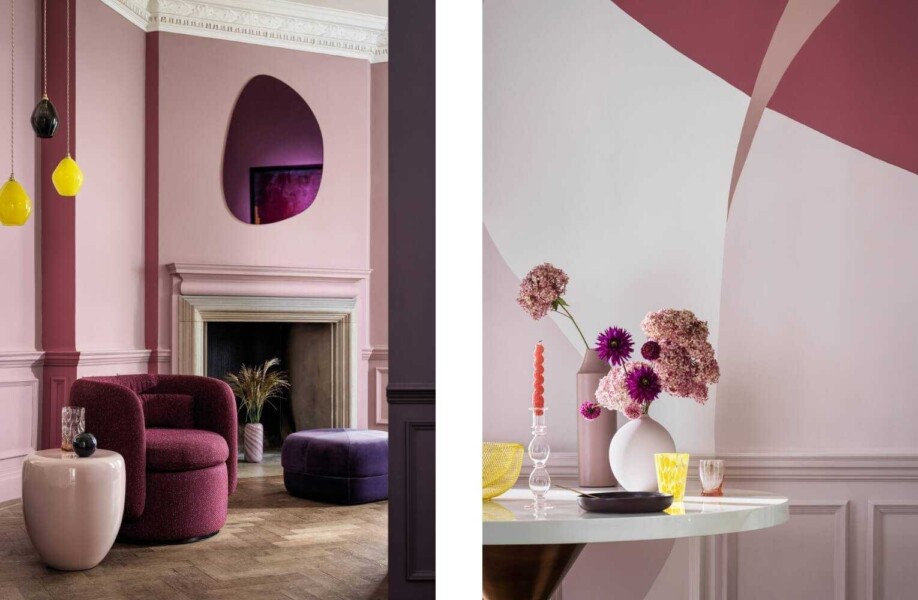 Illusory S/S 22
Reset
Immerse yourself in the big blue
Reset offers a chance to wind down, feel the warmth of the sun, absorb the scents of jasmine and lemon and drift with the ebb and flow of lapping water.
Capturing the mood of the nation through the last few months, wanting to escape to sunny climates, Reset is evocative of the most breath-taking view in the most memorable of destinations.
Poster art was one of the key drivers for this trend. More and more visual artists and illustrators are creating stylised and simplistic figurative illustrations with relaxing Mediterranean–inspired themes and colour palettes, bringing a sense of calm on to people's walls.
The different blues drift from one to the next in this watercolour palette, which helps create a positive effect on our wellbeing. Warm ochres, sandy hues and hessian textures restore equilibrium with organic naturalness.
Reset S/S 22